Dusk at camp below Prussik Peak.
Sunset over camp below Yellow Aster Butte, with Baker peaking out from behind Pt. 5933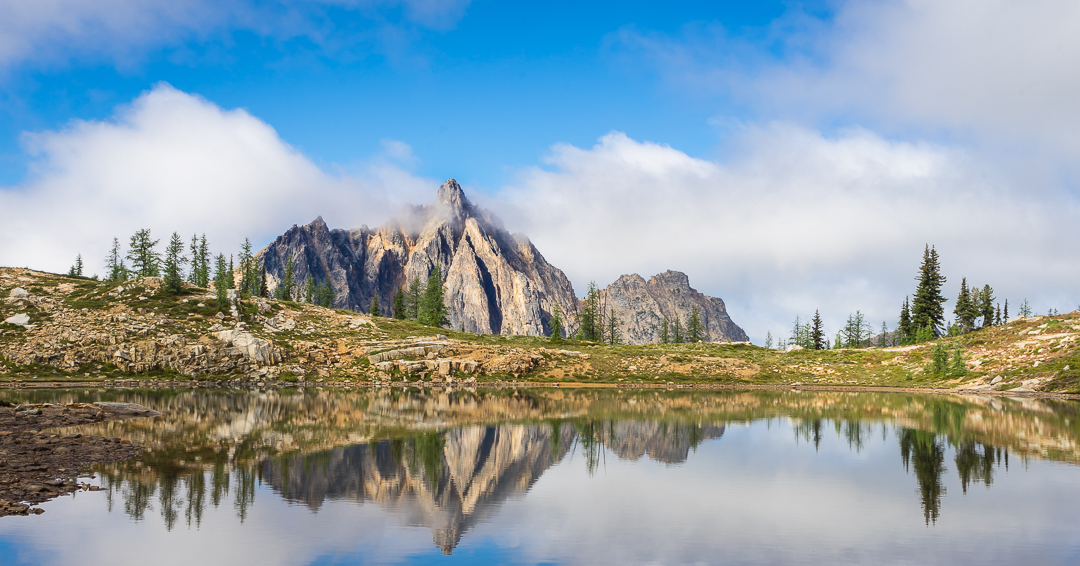 Finally, the clouds started to burn off, and I could see the summit of Mt. Hardy.
Early morning light filters through smoke from the Wolverine Creek fire to illuminate Mount Baker.
Coleman Pinnacle Camp
Camp on Ptarmigan ridge just southwest of Pt. 6050, looking towards Coleman Pinnacle. Whitehorse and Rainier are visible above Baker Lake.
Camping below a sky full of stars at Gnome Tarn, beneath Prusik Peak.
First light on the upper Fisher Creek valley, with Easy Pass and Graybeard Peak at left.
From the very crest of Sourdough Ridge I popped just high enough above the undercast to glimpse the last rays of sun on the northwest slopes of Mount Rainier.
Dad enjoys one of the best views in the Cascades – the southern Pickets, Paul Bunyans Stump, Redoubt, Pinnacle, Spickard, Pyramid, and Prophet.
Alpenglow on Shuksan. Bacon is visible to the right of Shuksan.
Lenticular clouds settling on the summit of Mount Baker are backlit at sunset, as seen from Shuksan Arm.
Sunrise on Mt. Hood at the White River Sno Park
Becca enjoying the view of Shuksan from Huntoon Point.
Cottongrass fills a meadow beneath Mount Rainier at sunset.
Alpine Asters beneath Baker and the Black Buttes at sunrise.
Sunrise on the Inspiration Glacier – Goode, Forbidden, Boston, Torment, Sahale, Bonanza, Spider, Joberg, and Pt. 7733.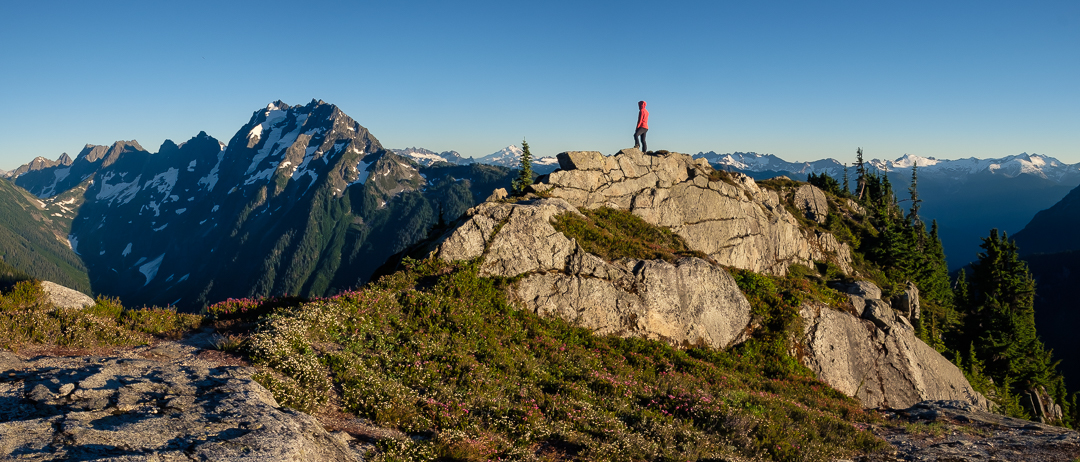 Becca enjoying views of Cascade Pass, Trapper Peak, Magic, Mixup, the Triplets, Johannesburg, Glacier Peak, Buckindy, and Snowking from camp.
Wildfire smoke makes for a incredible sunset on Mount Rainier from beneath the summit of Mount Fremont. The sun is setting directly above Sluiskin Mountain.
A full-moon timelapse of the night sky above Tipsoo Lake, Mount Rainier, and Yakima Peak.
Yakima Peak near Tipsoo Lake.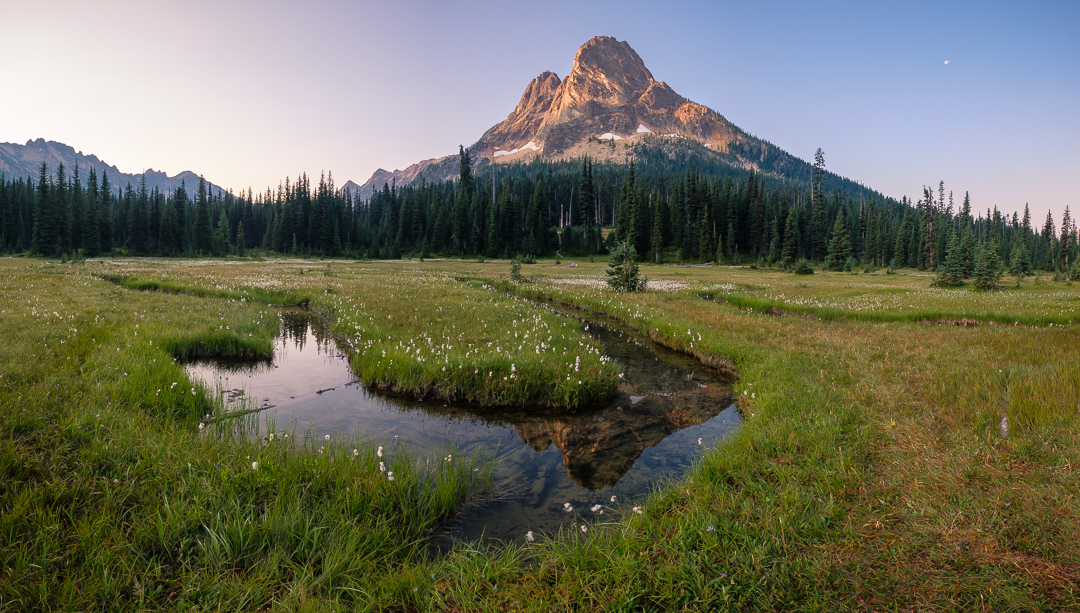 Rise on Liberty Bell from Washington Pass.